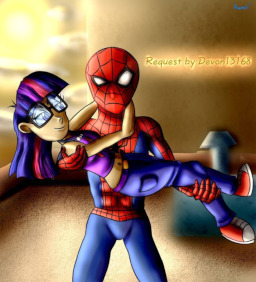 Source
Peter Parker who has recently gotten his powers ends up in the Equestria Girls earth where he ends up meeting Twilight Sparkle and her family. He befriends her as they attend Crystal Prep together and she helps him as he ends up becoming Spider-Man!
A rewrite of Sc-Twi and the Spider's Web.
Cover art is Twilight Sparkle X Spider-Man - Requested by Sonic1456.
Chapters (2)