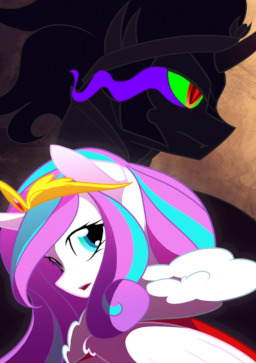 Source
Oh, gee, it's been almost five years since Sombra kidnapped Flurry as a painful stab at Cadence and Shining Armor, she's a preteen now. What he didn't realize is that she started calling him dad. It's not too great, considering he never saw her as a daughter. It was only until he noticed that he literally treated her like one her entire life!
What's this evil tyrant going to do?
---
Source of art, as credit is due: https://www.deviantart.com/basykail/art/Fear-My-Little-Pony-599477760
DISCLAIMER: This is indeed an Alternate Universe in some right, so Sombra is the king of some kingdom, he just wants the Crystal Empire.
Chapters (2)