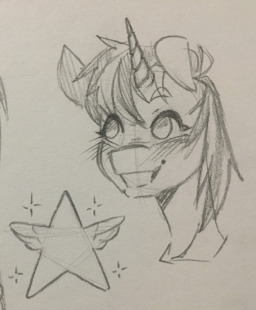 Source
A non-chronological series of snippets from the lives of my OCs Enterprise and Moon Dream, written as practice and to develop the characters.
A pair of pegasi in Cloudsdale have a unicorn daughter. Unable to move to the ground, they raise her in Cloudsdale, with all the difficulties and long-term consequences that come with it.
Cover art of Enterprise by armadillo_doodles.
Chapters (11)