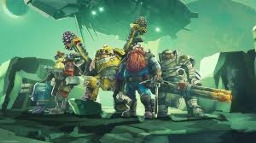 Due to an accident, an unicorn miner finds himself in the world of Hoxxes and has to survive a hostile planet filled with aliens. Along with him are 4 dwarven companions who are veterans of the Deep Rock Galactic Corporation.
(Deep Rock Galactic + MLP Crossover)
I am going to rewrite the story as a single chapter, it will of course be much longer than 1.5k words but I feel it will remove the repetitiveness that multiple chapters would bring.
Chapters (0)