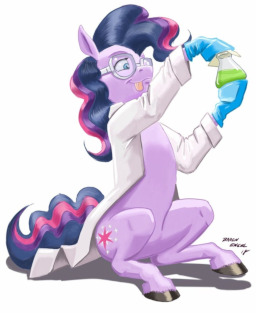 Source
This story is a sequel to Sugarless Gumption
---
Even after the capital-letter-earning fiasco that was the Sugarless Incident, Twilight just can't get the question out of her mind. Given Sunset's magical metabolism, what other culinary conjurations are made possible by harnessing Equestrian magic?
Pinkie's happy to help her find out. Her other friends just wish they knew about it ahead of time.
Note: No characters were fused in the making of this story.
Cover art by Baron Engel, used with permission.
Chapters (1)