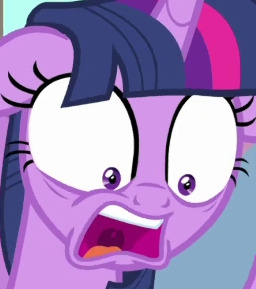 Realizing he left something in his bedroom, Eric Reed tries to get to his room in Princess Twilight Sparkle's castle as quickly as possible. He needs to get them out before Twilight sees them and does who-knows-what. Quite possibly to him.
However, Twilight's taken the role of an Equestrian "big sister" to Eric and he trusts her deeply, so Eric having something that he badly doesn't want one of the ponies he trusts the most to see is highly unusual. What saucy thing could the guy be keeping in that room that he doesn't have his "big sis" to see, and why is he so scared of what she'll do if she sees them?
This story takes place after my "A Giant Adventure to Equestria" story, but it's not required to read it to understand this story (and laugh) other than to learn the human OC Eric Reed's backstory, how and why he's in Equestria, and how his bonds with the other characters formed, including his brother-sister friendship with Twilight. However, here's the link to it if you'll want to check it out, and it's a 16-chapter story.
A Giant Adventure to Equestria
Last but not least, special thanks to Donnnnn for proofreading this story.
Chapters (1)