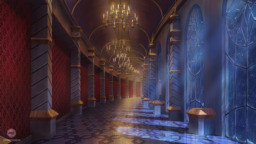 Realistically, they have options. For example, they could flee to another country, except that the Princesses could track them down and besides, one of those borders just effectively closed. There's probably some caves around which nopony's ever fully explored. A life spent reeking of fur dye might be possible. Or they can just stay in the hallway outside the throne room, waiting to be called in so they can explain how their good intentions turned that last mission into the biggest fiasco in Bearer history.
...so where were those caves again?
(Now with author Patreon and Ko-Fi pages.)
Cover art taken from an image created by ExitMothership. Commission information can be found here.
Chapters (1)