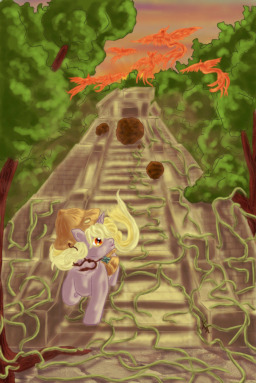 Source
One fateful day, Daring arrives at her sister's house, fatally wounded, to send a message to Dinky, her niece.
From that day, Dinky is on a quest against time, to retrieve the sapphire statue, and to bury it inside Daring's tomb, hoping that it will lose its powers.
Will the young mare succeed in her first quest against her aunt's arch-enemy, Ahuitzotl?
Special thanks to Izayoi1265 for the cover, and to Spaced and Shade for editing it!
Google docs:
https://docs.google.com/document/d/1OQrGKT7vCvHkxWJEPD3vBnLYEFL6nZGJVBASDg8NVZY/edit
Chapters (1)