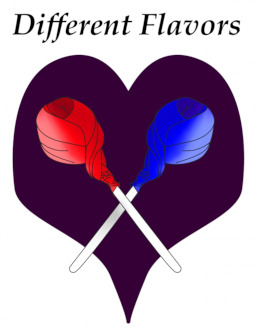 (Cover art by CrimsonRose97)
Sunset Shimmer and Twilight Sparkle have different flavors of inner struggle. Sunset with her tendency to act on her anger, and Twilight with her fear of losing control of her powers. Neither of them have had the life experience to properly deal with these things, leading to both of them having been consumed by their Inner Demons once before. Now that they're back on track, neither of them want it to happen again.
Their friendship is will keep them going.
---
This story takes place in the same universe as Sun Never Sets, though it doesn't require knowledge of said story to understand. This is just a short story that gives a small bit of background on the versions of Sunset and SciTwi introduced in that universe. That being said, I guess this can still be enjoyed as a cute little friendship story if you go in blind.
Chapters (1)