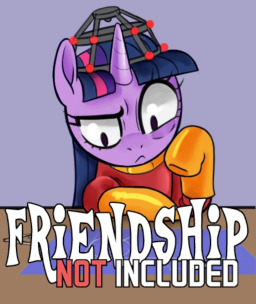 Source
Equestria is a thriving space colony inside an asteroid. Here, everypony is provided with everything they need to live a happy*, healthy**, and fulfilling*** life.
*Friendship not included.
**Oxygen not included.
***Terms and conditions may apply.
---
Cover art by ZettaiDullahan.
Crossover with Oxygen Not Included, although prior knowledge to the game is not needed to enjoy the story.
Chapters (14)