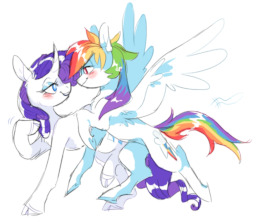 What's a forlorn fashionista to do when the rainbow-haired ruffian who made her teenage years miserable comes crashing back into her life? Join a fighting tournament to beat the hay out of her, of course.
There will be blood... and smooches.
---
A slow-burn, Raridash-flavored Omniship adventure.
Cover art by Xenon.
Content Warning: Depiction of suicidal thoughts.
Chapters (10)