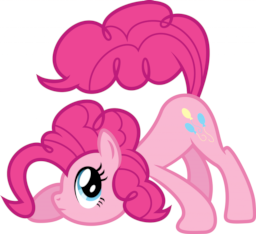 Source
Pinkie's tail is a lot bigger on the inside, and certainly will keep three fillies hidden when they get in trouble, but is it really so easy to get out? They certainly think so...
Takes place sometime during Season 4 (before Twilight gets a castle).
Made for Matthewthawes as a fic request.
Chapters (3)