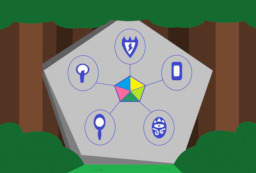 Flash Sentry, Wallflower Blush, Juniper Montage, Vignette Valencia, Gloriosa Daisy.
One thing these people have in common is the need to atone for their wrongs: Stealing everyone's memories, endangering movie productions, teleporting people away at the snap of a button, becoming one with nature to bring forth the mother's wrath by your own hands.
And worst of all, being useless in times of crisis.
However, a chance meeting by fate between these people might allow them to not only gain a new purpose, but also work on the inner demons of their past.
Chapters (5)