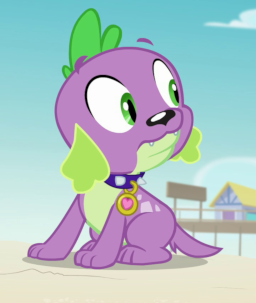 Inspired by Homeward Bound and A Dog's Way Home.
---
After a successful performance at a charity fair, the Rainbooms were on their way home. Unfortunately, in their haste, they accidentally left poor Spike behind.
Lost, and a long way from home, Spike must learn to adapt to survive in a harsh world, where survival means everything, if he is to stand a chance to return home.
Chapters (4)