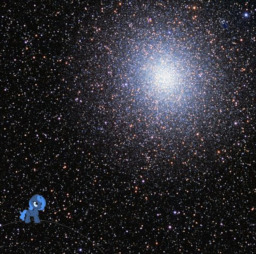 Source
This story is a sequel to Javelin
---
This is a little story that little Luna tells herself to remember the time when she found the tree ponies...
---
Note: The Crossover and Human tags are for Doctor Who (yes, again). It's probably not the Doctor you're thinking of, though. The AU tag is because the events of this story are set in the distant past, and based on the series, they probably did not happen this way.
---
Stand-alone sequel to "Javelin" and "But Wait...There's More!".
---
A Russian translation of this story by Litho can be found here.
Chapters (4)