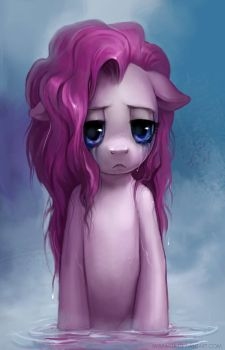 Pinkie Pie. The ultimate party pony. Loved by all, and loves in return.
But sometimes...sometimes, in the dead of night, after all the decorations are taken down, she feels a darkness welling up inside her. A darkness that threatens to overwhelm her in the form of a voice that whispers unspeakable things.
Pathetic. Loser. Let me out.
Let me hurt them
Let me hurt you
Written for a beautiful friend who is having a rough time.
Chapters (1)