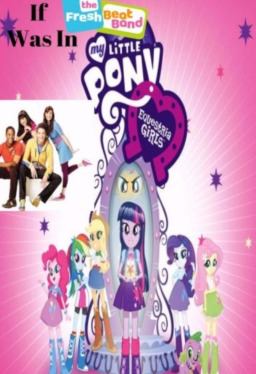 This is story is about how the fresh beat band traveling in a new world and help twilight save her world and their world with human version of her friends and to stop the evil Sunset shimmer from Her to take over twilights home (Equestria) and their own world (Earth).
Chapter 1- Equestria
Chapter 2- Fresh Beat Band
Chapter 3- A New Enemy
Chapter 4-????????
Future chapters- ??????
Chapters (3)