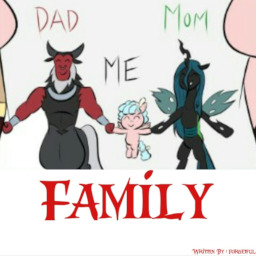 Source
After a few special outings with her new best fiends, Cozy Glow starts to feel as if she is part of a family.
Nudging along a budding Love/Hate relationship between a Lord and a Queen.
Because having a Mom and Dad would be magic!
Rewrite of first two chapters coming soon.
Takes place before Ending of the end.
---
Made Popular On 5/13/19
Chapters (3)