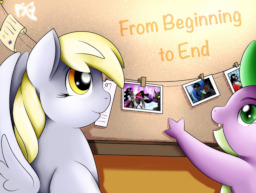 This story is a companion to From Darkness to Light and is meant to be read after. Will contain spoilers.
From Darkness to Light
---
Spike makes a promise that he'll look after Fluttershy's animals while she and the rest of the girls journey to the Crystal Empire. It's just another errand, right?
But when things turn dangerous and Twilight is needed to stay in the Empire, can Spike handle her absence? Or the fact the pony he once defeated at the Crystal Empire is BACK?
Spike suddenly has a lot to think about.
But, together with his assistant Ditzy Doo, they'll do their best. To help. To understand. To wait.
Chapters (1)