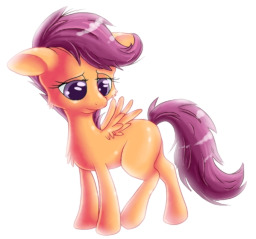 Source
Can't fly. Might never fly. When a filly's dreams are stripped away by the evidence before her, she discovers a world of long and scary words, of short and hurtful words, and of patronizing glances which make her feel like less of a pony.
Takes place between Flight To The Finish and Twilight Time.
Preview picture: "Maybe Someday" by ~Tami-Kitten, used with permission.
Chapters (4)