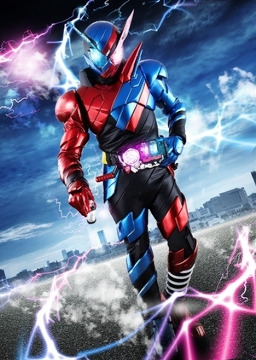 Source
18 years ago, a strange, celestial body crashed just on the outskirts of Canterlot. A mysterious box was found and studied in the Canterlot Research Facility. Despite the time and effort, its secrets have yet to be unearthed....until now.
6 months had passed since the disappearance of Micro Chips' brother, Gizmo. But upon a mysterious delivery, he and his friends Flash and Sandalwood work to crack the mystery surrounding the incident.
Now, rampaging monsters run amok in Canterlot City, emitting a strange gas that turns others into the same creatures. What's worse, Equestrian Magic seems to have no effect. Fortunately, Gizmo had left something behind. A particular system needed to combat these creatures and uncover the truth.
Flash Sentry now takes up the mantle, to build the winning formula.
---
In collaboration with Banshee531
Kamen Rider Build Crossover.
Edit 6/24/2020: This story had been featured. I am surprised and grateful. I didn't expect it to happen.
Chapters (26)