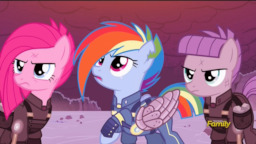 Sometimes ideas just don't pan out. Sometimes they go in odd directions and you have to start over. Sometimes the show Josses them and you lose interest. Yet that doesn't mean they're not interesting, fun, or worth reading. Here is a collection of unfinished stories (all with plot notes about how they would have ended if I'd been able to finish them.)
I will be adding a new chapter/story about once a week until I've posted everything that I have. This is not a complete collection of stories I haven't finished, just the ones I'm fairly certain I'm totally done with.
If there's tons of interest in a given story (especially by patrons, writing is something of a career now, so I am always extra happy to write for the folks who pay me for it, since that's what makes it possible) I might consider actually finishing it, but generally these are things I have zero interest in writing more on. Read at your own risk.
Enjoy!
Chapters (3)