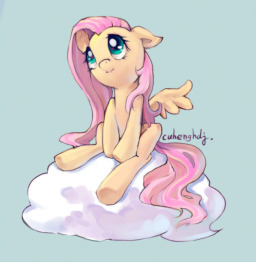 Source
The will to fly is not found in the wings, but in the heart.
---------
Fluttershy's parents are concerned. Her brother is hysterical. Her neighbors are downright confused.
Fluttershy is insistent. She needs to find her own way into the air. The wings on her back aren't enough to make her fly. She needs something more. She needs to find her real pegasus wings.
Chapters (1)