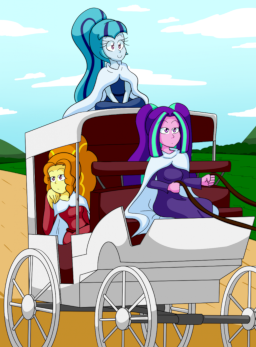 In over a thousand years of life, a lot of things can happen, especially when you're busy dealing with things happening to you in the present day.
So many stories left behind, so many details lost to time, and so little time to depict them all.
These are short stories that help flesh out the lore and characterization of the story in Aria's Archives, focusing on the past of the Sirens. The lives they lived, the kids they had, the good times, the bad times, and more.
All of these events are canon to the events in Aria's Archives but are not required to enjoy the blog, though reading the blog will help with the enjoyment of these stories. You can read the blog from the beginning here!
(Tags and Ratings may change as content is added to the story, but I will try to keep everything at least relatively SFW)
Chapters (4)