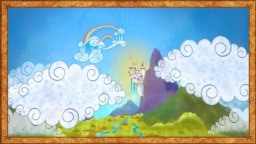 If you've ever poked at my other stories, you'll notice that I do a lot of AU work.
Generally these will be where the nail goes missing to create those stories, random bits and pieces that I can't jam into stories, or AU ideas.
Feel free to comment / PM me a request! Make sure it contains a "hook". Examples include "But Twilight is a draconequus" "but it's Princess Luna & Daybreaker" etc.
Chapters (1)