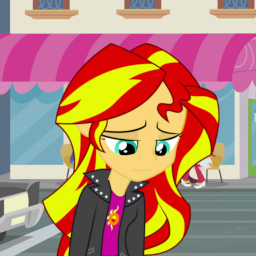 "If you ever need anything, come see me, okay?"
When Fluttershy said those words, Sunset had not really believed her. Just last week, Sunset had been a tyrant, a bully. Surely the girl was just being nice. They weren't really friends.
But as her emotions rage inside, Sunset begins to wonder if, perhaps, those words meant something. Perhaps she really could go to Fluttershy for something. Something only a friend can provide...
---
Now with a reading by Fire Rain.
---
This story was featured on April 24, 2019
Chapters (1)