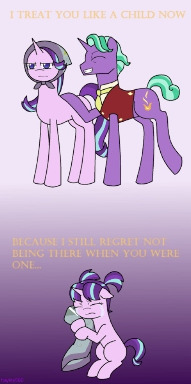 The life of a single parent is riddled with mistakes. It is filled with wishes and hopes and dreams for your child, and you try to give them everything they need. But sometimes you can't give them what they need most, and how you handle that makes an impression. Firelight knows the power of mistakes, but he also knows the power of forgiveness.
Set before, during, and after the events of "The Parent Map".
Inspired by the song of the same name by Miranda Lambert.
Chapters (1)