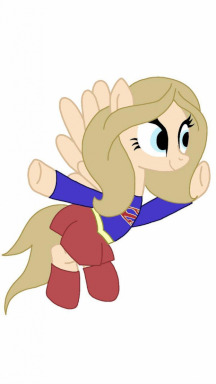 The cover art was made by a friend that would like to remain anonymous.
When her adoptive parents leave town for a science festival, Supermare and her sister, Alex, must watch the family shop during business hours.
But it all goes for Supermare when it is discovered a rock can weaken her, dealing with criminals in Ponyville, and having to hang with her Super Six friends.
Can the Mare of Steel handle everything that comes at her, or will she collapse in humiliation and defeat?
Chapters (1)