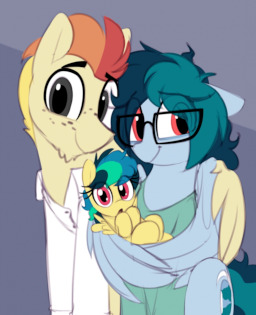 Source
This story is a sequel to Picking Yourself Up
---
Seeing how his ex Delta Vee has transformed her relationship with their sixteen year-old daughter, Jet Stream comes to her with a proposal. But if you dig up the past, all you get is dirty.
---
This story is based on Shinodage's AU and ask blog, Delta Vee's Junkyard. All credit for characters and settings goes to him.
Cover Art: "Reentry" by shinodage@deviantart.com.
Chapters (8)