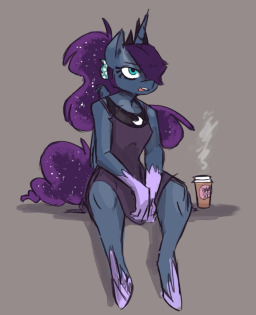 Luna, upon being banished as Nightmare Moon, ends up in the human world. Only her face is in the Equestrian moon, contrary to anypony's knowledge. Luna, however, experiences a whole new world for herself, one she may not want to return from.
And someone read it on YouTube.
---
You guys tell me what yous think! Tell me if I'm doing something right, wrong, anything!
Chapters (6)