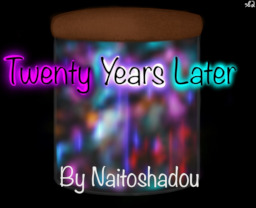 Twenty years have passed in Equestria. Old friends have moved on. Old foes were laid to rest for eternity. And new friends have found their way to Ponyville.
One such friend is Twilight's second assistant, Paper Quill. Driven, hardworking, and professional, she tries her hardest to keep up with the tasks assigned to her, from giving tours to filling out forms.
But all is not well in her world, as she finds herself plagued by questions. Why has she been having such terrible nightmares recently? And why does Twilight seem obsessed with getting her to open up about them?
---
Much thanks to Snow Quill for pre-reading, advice, and the amazing cover!
Chapters (1)