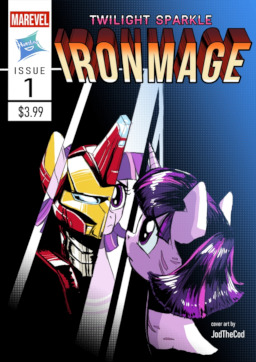 A collection of short stories.
It's been a few months since Twilight freed herself from captivity by creating a mystical suit of armor. Now she's dedicated her life to warring against a group of domestic terrorists called A.I.M to make sure what happened to her never happens to anybody else as the Invincible Iron Mage!
Proofread by Berry Delight and Dinode.Cover art by JodtheClod.
Chapters (10)