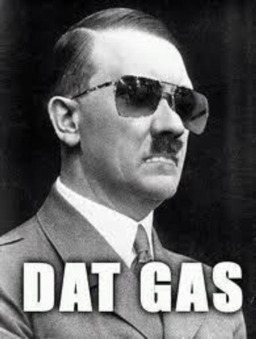 The hated dictator of Nazi Germany, Adolf Hitler is relaxing in his bunker one day in 1943, when he's inexplicably transported to Equestria, a land of colorful magic horses.
Why did this happen? What is going to happen? How will der Fuhrer and his face react? Find out in this extremely random story! Well, except for that first part. There's no answer for that.
---
I have no reasoning for this. I apologize if I offend anyone, and I do not support Nazism in any way. The only thing about Hitler that I support is that mustache of his, it's absolutely amazing.
Chapters (1)