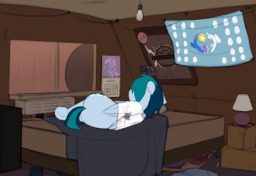 Source
If reconciliation is absolutely, truly, the farthest thing from possible, then maybe, just maybe, living well is the best revenge.
---
This story is based on Shinodage's AU and ask blog, Delta Vee's Junkyard. All credit for characters and settings goes to him.
Cover Art: "Delta Vee's Junkyard" by shinodage@derpibooru.org.
Chapters (6)