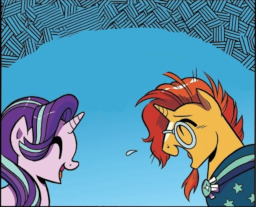 Instead of clogging the site with one shots, I thought it was best to compile them here.
I'm a messy writer. I have a bunch of ideas but never get around to them, some of them never make the light of day. Until now. Now you can see them and feel some second hand embarrassment on my behalf.
These scraps are mostly StarBurst centric, but may feature other pairings as well.
The Teen Rating is just a precaution.
Chapters (22)