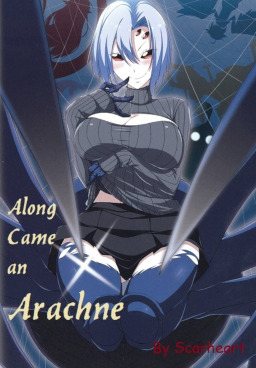 Home.
It is such a long, long way.
This world, it is an alien one, filled with colorful pastel...ponies. Very adorable and very annoying ponies. However, she seeks a way home, and she learns the ponies are ruled by a goddess who might have the means for Rachnera to return to her own world.
So... in order to find a way home, she must first save a village, solve a mystery of missing children, find a way to defeat an army of hostile bug... ponies...whatever, and earn a trip to some faraway city to petition the goddess for directions?
It is not exactly an ideal proposition.
Her only companions are a runaway chatterbox colt who is a bit too curious for his own good and an old, grumpy minotaur that thinks she would make a great trophy on his wall.
Challenge accepted.
Chapters (3)