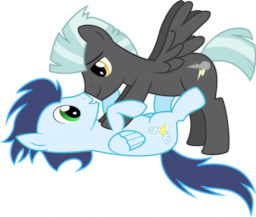 Source
Thunderlane has decided that it's time. His crush on Soarin' has gotten to the point where he has to hang out with him alone.
And maybe use a certain vice of his against him...
Contains: Weight gain, male/male (duh), some feeding
---
A little thing written for a contest on Discord for Valentine's.
Happy Hearts & Hooves Day!
Chapters (1)