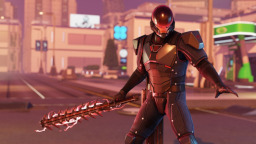 It is winter, a few days before CHS breaks up for Christmas. The crisis known as 'Anon-a-Miss' has ended, and now, at a specially convened assembly, the perpetrators will confess their guilt.
Little does anybody know, another power has arrived. A power intent on settling the problem somewhat more...permanently.
Note: Despite the Main 7 (EqG) tag, Sci-Twi does not appear in this story.
Chapters (6)