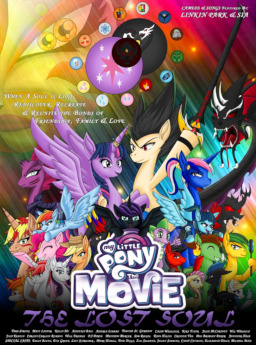 Source
This story is a sequel to My Little Pony Mystic Season 3
---
In order to save Equestria and stop the forces of Storm King & Dark Curse, Mane Six and Dragon Strike Force must leave their homeland, meeting and recruiting new friends, overcoming various challenges and battling forces of evil during their journey. Their friendship, trusts and loves with each other are about to be tested.
Someone sinister and mysterious villainess was watching on them especially she has devised a deadly master plan, lustful obsession with Shadow Dragon and possessed personal grudge against Twilight Sparkle. Will they succeed and saved the day, or let her sinister plans to accomplish?
Notes: This is the dedication, honor and tribute to Chester Bennington and Linkin Park. Therefore, some of their songs will be part of this story.
Chapters (25)