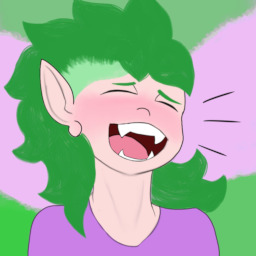 Spike was cute.
Verified, certified, bonafide adorable, and Discord finds himself being shocked every time it truly hits him just how precious this boy is to him.
Forget Celestia's little gas ball, that brilliant smile is what lights up his life.
At least...that would be the case. You know.
If Discord's life wasn't being threatened every time the boy worked his cutesy charms.
---
Mushy Dispike fluff. Human AU. Crack-ish.
Art done by myself!
Chapters (1)