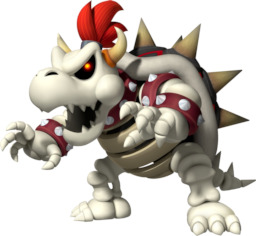 It all started on a normal day on a normal schedule. I was your ordinary man, and I bought this weird book from a merchant, brang it back home and opened it, and it sucked me out of Earth and into this place inhabited by mutant horses called 'Equestria'.
Oh, and didn't I forget to mention I'm Dry Bowser now? You know, Bowser's skeletal counterpart that slowly became his own character? That guy. The book was about displacement, and I am most definitely one of those things.
Hope the walking, talking, dragon-turtle skeleton won't scare anyone? Oh wait, it will.
Chapters (4)