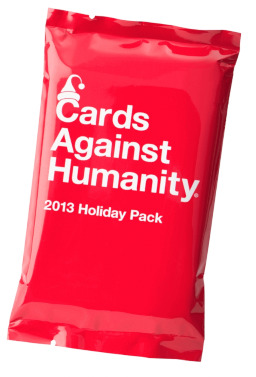 Source
During another year's festive Hearth's Warming Eve traditions, Pinkie Pie livens up the celebratory holiday with her best friends by bringing in Cards Against Equestria. This game is only shared between the best of friends, and the worst of ponies.
How will the friends' friendship be able to stand up against such a nasty challenge?
Also, this story is set after the events of Season 8 of MLP:FiM.
NOTE: The 'Sex' tag is implied towards potential references of sexual activity. No actual sex occurs. I'm just 'tryna be safe!
Based on the renowned card game: Cards Against Humanity.
This story is inspired by these great stories by Dawn Flower (Cards Against Creatures) and BronyOverlord (Cards Against Starlight)
Chapters (5)