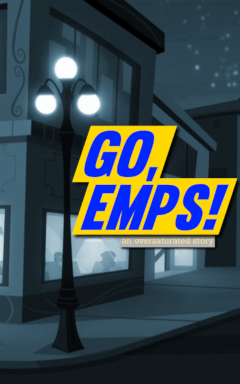 Source
Even after magic flooded the world, some things remain constant: People die. Romance is hard. The Crystal City Emperors suck.
Two days before the Ultra Bowl, which obviously won't include the Emps, Flash Sentry goes to the local sports bar, burdened by Crystal City's consistent athletic failures. Among other things.
Part of the Oversaturated World. Editing and brainstorming sessions by FanOfMostEverything.
Chapters (1)