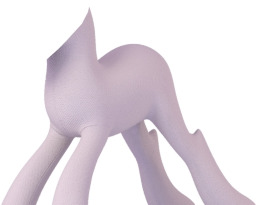 Source
Headless Pony Expresses His Opinions
Local princess is outraged by the fact
"It's nonsense," the Princess states, "he can't think, how is he allowed to have an opinion?"
After numerous editorials published on The Broken Knot, the headless author seems to have incurred the wrath of Ponyville's local purple alicorn. She claims he cannot form an opinion, being a being deprived of a brain and therefore incapable of thought, and that the statements made in his articles are always wrong, and often-times harmful. No official response has come yet. <full story inside>
In this number:
Spiders: Helpful Arachnids or Mind-Controlling Extra-dimensional Invaders?
Robots From The Future Announce The Singularity Is Near; Collapse of Society Imminent
Exclusive: Interview With God Herself on Page 9
Author Completely Loses His Mind, Writes About Stairs
Due to unforeseen complications, this issue will not contain the Sports section. We hope our readers will understand.
Chapters (1)