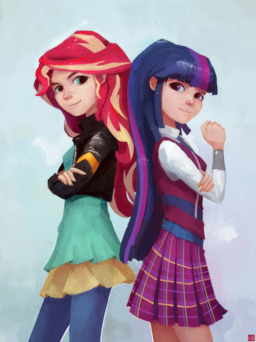 It's hammer time and Twilight Sparkle is outside CHS, about to destroy the statue along with the only portal to Equestria! However, Sunset Shimmer is NOT about to let that happen. She needs to figure out why Twilight is doing this and fast! Before it's too late...
Check out My Story Timeline, for more stories!
Note: This story was edited because of the old versions really bad quality, haha. Anyway, please enjoy SciSet!
Cover art was changed!
Chapters (2)