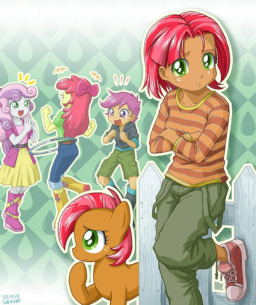 Everyone has seen what happens on TV shows when a character changes their race, like the events between My Little Pony and Equestria Girls, where a portal makes the difference between ponies and humans.
But has anyone thought about the possibilities of that thing happening in real life? Because one guy experimented a transformation, followed by a series of events.
This is his story...
---
A request for another friend of mine, called The Blue EM2. Hope you like it.

Chapters (2)