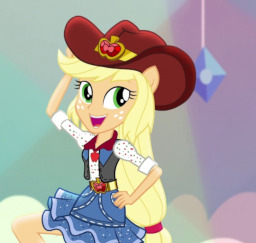 Relevé: position in which the dancer rises from any position to on one or both feet on at least demi-pointe, or possibly full pointe
She's done the simple Rainbooms choreo, the square dancing with her family, the silly free-styles with her friends. But today, Applejack wants to try something a bit different, something she'd never expected to be interested in.
You would think attending Canterlot High would teach her to expect the unexpected.
Chapters (1)