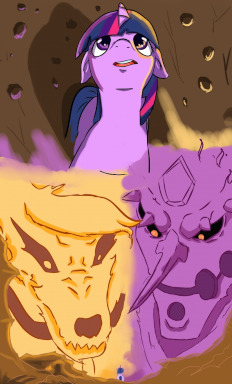 When two infants creatures appeared in her bed, Twilight Sparkle couldn't help but feel curious. And that moment, she later realized, was when her entire life would get quite hectic.
All around Equestria, strange events started to take place, a new kind of energy bathed the world overnight, and now odd creatures were popping all over the globe.
And little did Twilight know, that the two babies with her were an important piece of the new mystery.
Chapters (2)