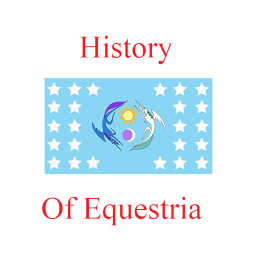 This is a chapter by chapter rundown of the major events of Equestrian history. It is a more complex writing detailing the events, cultures, and characters of the history of pony kind. Written by a pony historian, it records a complete history.
Some basic historical knowledge of both the pony and human kind would be helpful when reading this. This is a complex version of the history, written to a higher level. If you cannot understand the terms used and historical events or documents referenced, you probably shouldn't be reading this story.
If you have any unanswered questions about the history, put them in the comments. I'll give you more information then you ever wanted to know, and if the question has a too lengthy answer, I'll put it into my personal archives of Things to Talk About in Later Stories.
Chapters (5)