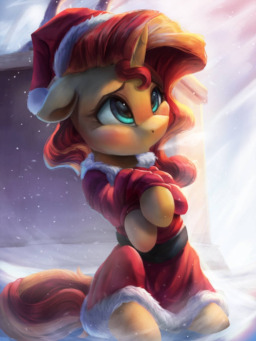 Source
Sunset Shimmer, invited by Twilight to an Equestrian Hearth's Warming party, finds herself back in the world she'd left long ago. Surrounded by familiar strangers and without a gift to give, she quickly becomes alienated from the other guests.
Except for one.
---
Written for Nyronus in the 2018 Jinglemas.
Now part of the Endings collection.
Chapters (2)